What is the difference between Expungement of Criminal Record and Sealing of Criminal Records?
In Ohio, Expungement and Sealing of Criminal Records are commonly used to mean the same thing.  These terms refer to the legal process that permits a person with a criminal record to have it cleared and removed from the public records.   It is not unusual for some courts to refer to the process as Expungement while other Ohio courts may refer to it as Sealing.  It is important to realize, however, that there is only one process for clearing and removing your criminal record in Ohio under Ohio Revised Code 2953.
As a matter of legal definition, the controlling Ohio statute for adult cases ( 2953.31 et. seq.) titles the process as the Sealing of Records rather than Expungement.  There is a technical difference between Sealing a Record and Expungement of Record.  "Sealing" a court record means that the criminal record is removed from all public records and the public no longer has access to the records of the criminal case, including employers.  (There are a few exceptions for certain types of employers.)  "Expungement" usually means that the criminal record is completely destroyed, erased, or obliterated from all records. Despite the technical difference between Expungement and Sealing, over time, people and courts in Ohio have come to use the term Expungement and Sealing interchangeably.  It could be compared to the difference between the terms "police officer" and "cop."  One term is more formal while the other term is a common reference to the same.  Don't let yourself become confused with the terminology. Rather, know that if you have a criminal record, Ohio Expungement / Sealing law enables you to have a second chance and fresh start.
To obtain an expungement or sealing of a criminal record, a person must follow the motion and hearing procedures set forth in O.R.C. 2953.32 and 2953.52.  The law requires the court to hold a hearing in each case.  The state will conduct an investigation and provide a report to the court and the prosecutor may object to the application for expungement.
Ohio expungement laws were recently expanded by the legislature (Senate Bill 337).  The new Ohio expungement statutes expand who can have an expungement and what charges can be expunged. As a result, more people are eligible for an expungement, and more charges can be expunged and sealed.  Further, if a person had been denied under the old law as ineligible, they may now be eligible for expungement and sealing of their record under Ohio's new expungement statute.
The process of expungement or sealing of criminal records can vary greatly from state to state.  For this reason, it is important to have a law firm based in the state where the expungement shall occur.  We have seen an increase in out of state business and lawyers with flashy websites offering expungement and sealing of records in Ohio.  Some of these are providing inaccurate advice and information on their websites.  This may be due to the fact they do not practiced law in Ohio, and in some cases, they don't even have an office located in Ohio.
Our law firm has been in business and located in central Ohio since 1988.  We know Ohio laws for expungement and sealing of criminal records.  As trial attorneys and former prosecutors, we have the knowledge to make your expungement and sealing successful.  We handle cases in all 88 counties of Ohio.
Contact our Ohio law firm for a confidential and free consultation.  Our law firm emphasizes expungement and sealing of criminal records in Ohio.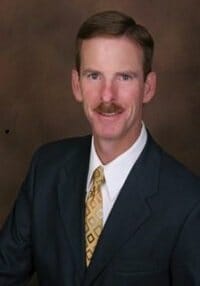 Greg Mathews is an expungement attorney located in Westerville, Ohio. As a former prosecutor, and currently a defense attorney, Greg has an emphasis in criminal record expungement and sealing of offenses in the State of Ohio. To learn more about expungement eligibility requirements or what can and can't be expunged, review our expungement resource section.